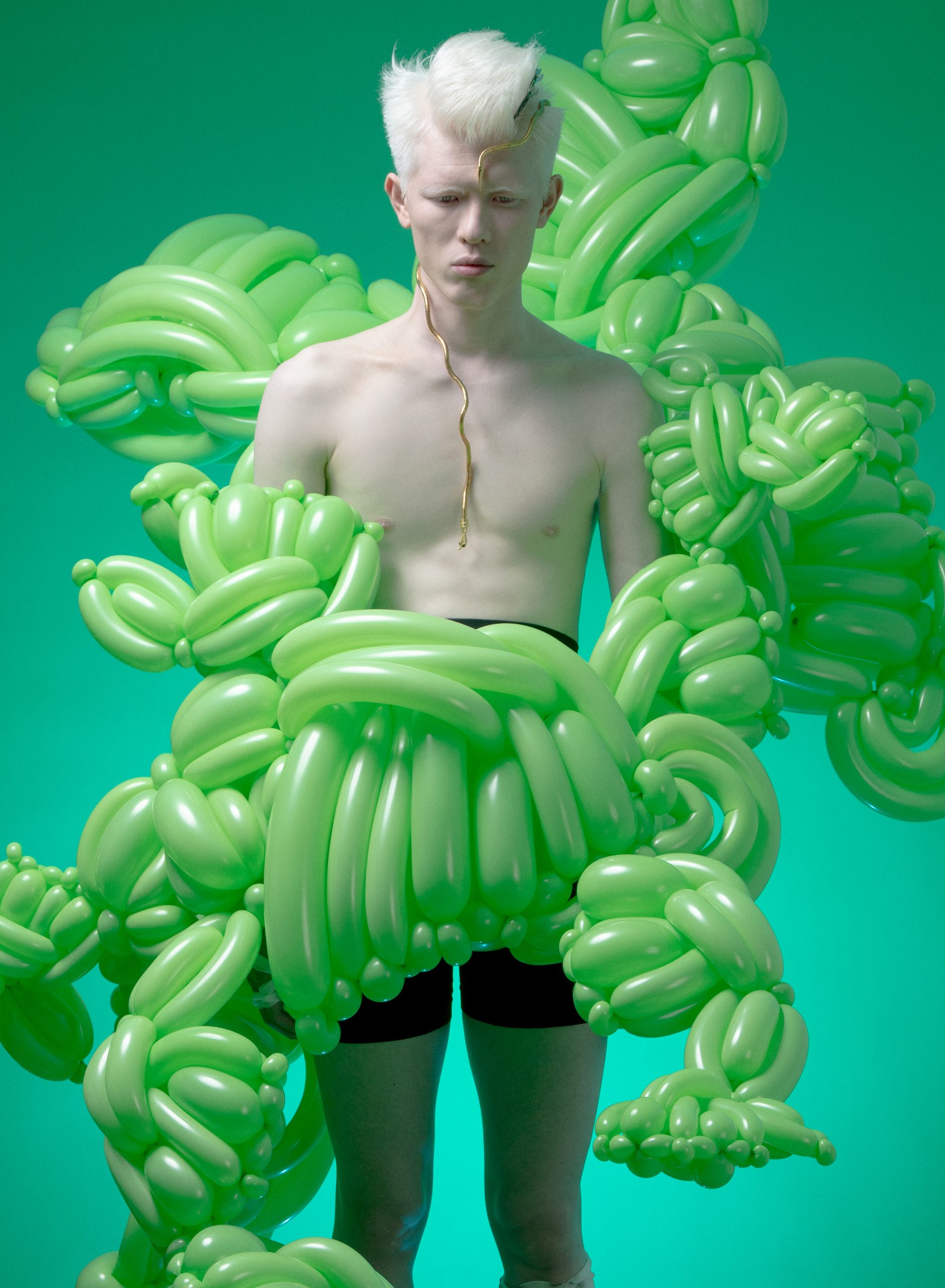 (Balloon photo) June 2021
After beginning my art studies, I was able to transform simple emotions into ideas and messages expressed through art.

The meaning behind this artwork is that the green butterfly's wings were snapped off because they were deemed unattractive and didn't meet societal standards. But no matter how many times its wings are broken, they continue to regenerate.
Growing new wings and growing—this is me.