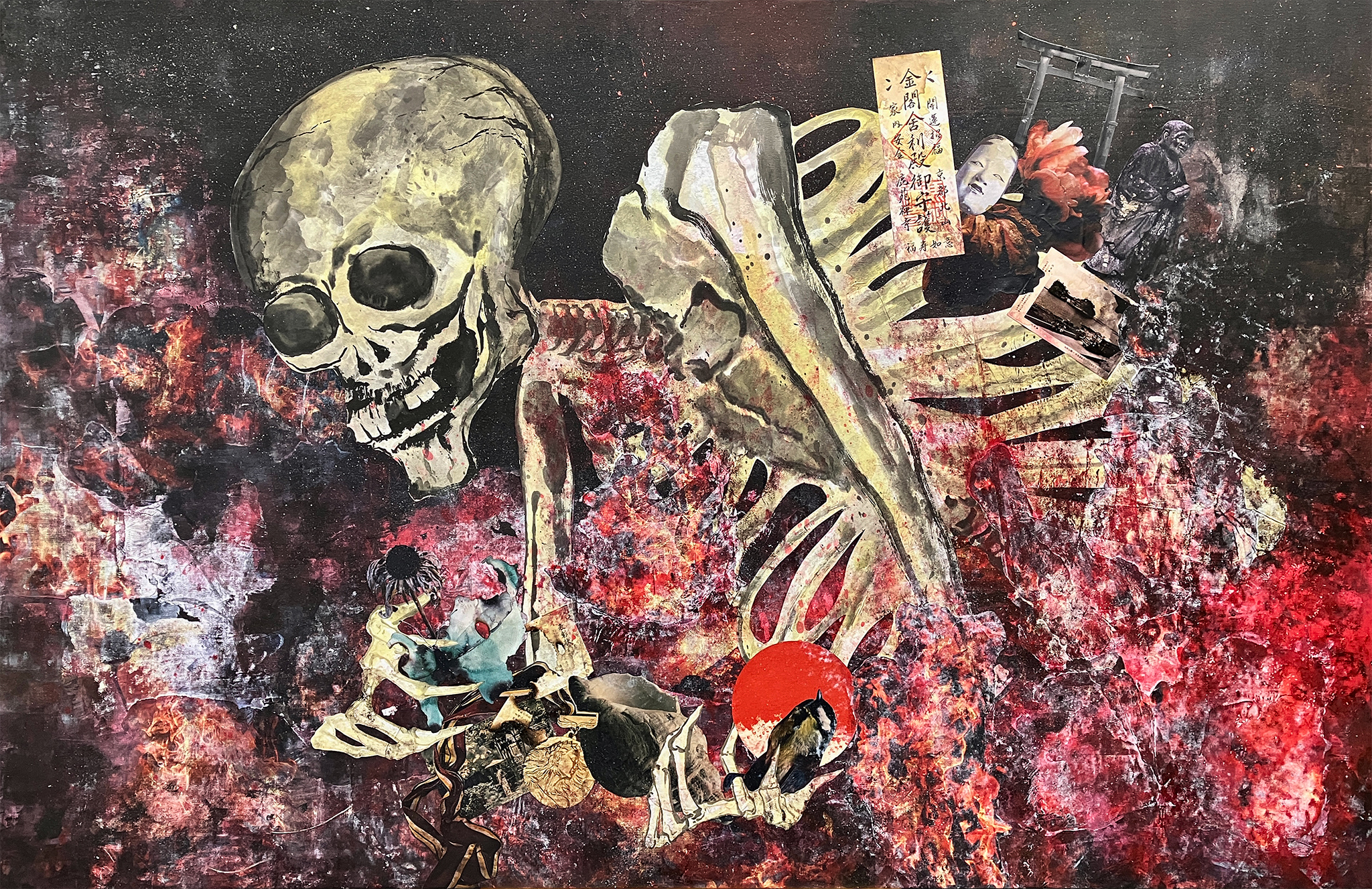 44"x65" (acrylic, ink painting, collage on canvas ) March 2022
This painting is the first one I created while studying fine art.
It was inspired by a story and my observation of friends and family who became obsessed with vanity and honor, which led to negative outcomes. This prompted me to create a massive skeleton.
The irreversible past, too much nostalgia, the glory days, and too many memories to hold onto forever Obsession has become a huge skeleton, holding onto the so-called "precious" things in life. Eventually, they can only reside in the hell they have created, unable to free themselves.
The meaning behind the Japanese Ukiyo-e's skull is similar to my idea, so I took inspiration from Utagawa Kuniyoshi and drew the skull with ink and various types of tea to create an ancient feel.
Initially, I had only considered depicting the skeleton carrying trash. However, during the data collection and drafting process, I began transforming "rubbish" into something with a clearer meaning.
The background features flames, flowers from the other shore, and other elements created by pad printing and finally completed by collage.