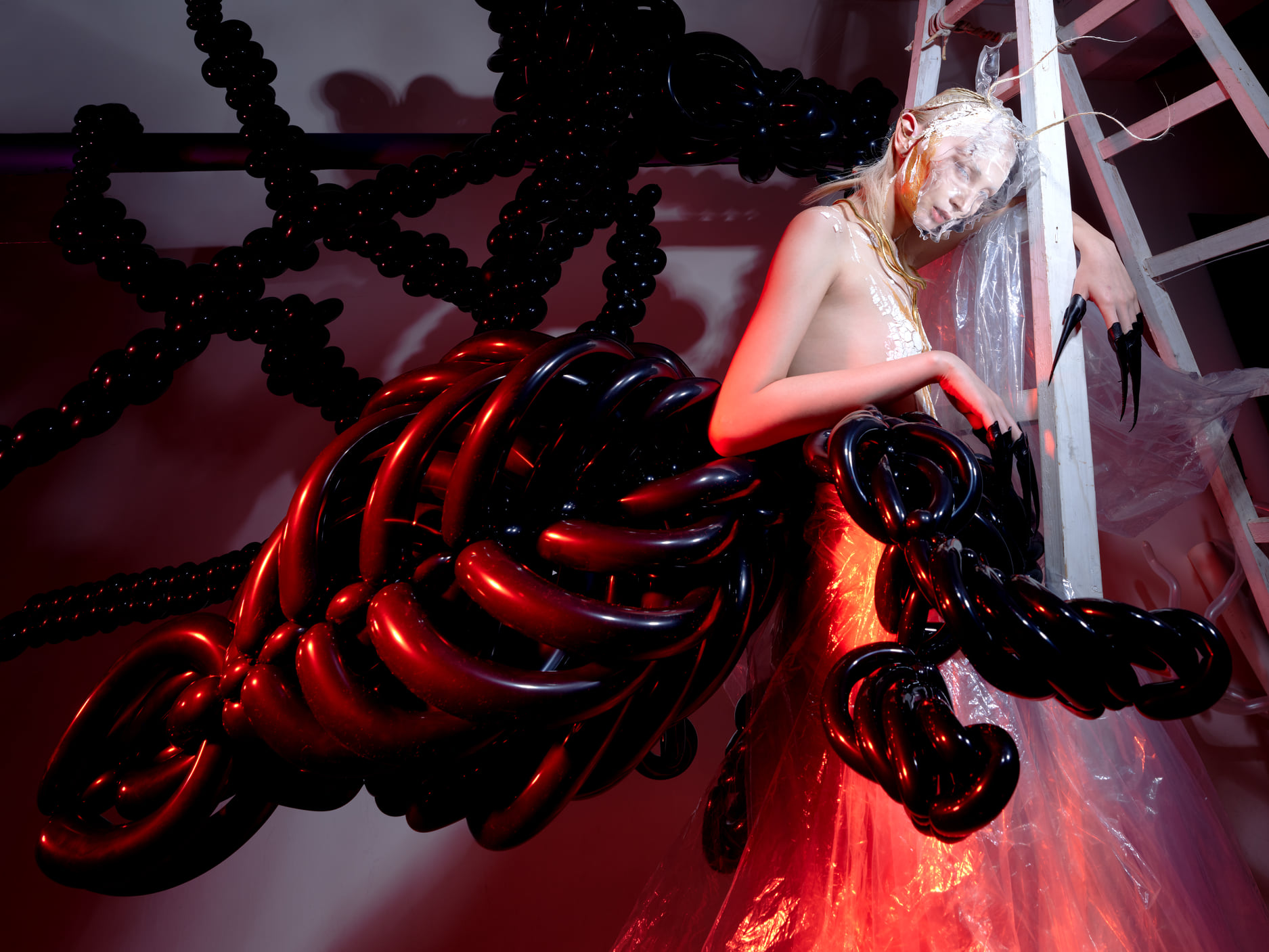 (balloon photo) June 2020


This is a piece of balloon art that I created before I studied fine art. While I've produced and designed balloon art for clients before, this piece was created purely for myself, which was a different experience. My mind went blank, and all I could think of was installing balloons on people. After drawing a lot of ideas and selecting colors, I came up with the idea of making a spider.
This spider may not have been made using the traditional techniques for creating balloon spiders, but that was intentional. I wanted to express my creativity in a unique way that deviated from the norm.