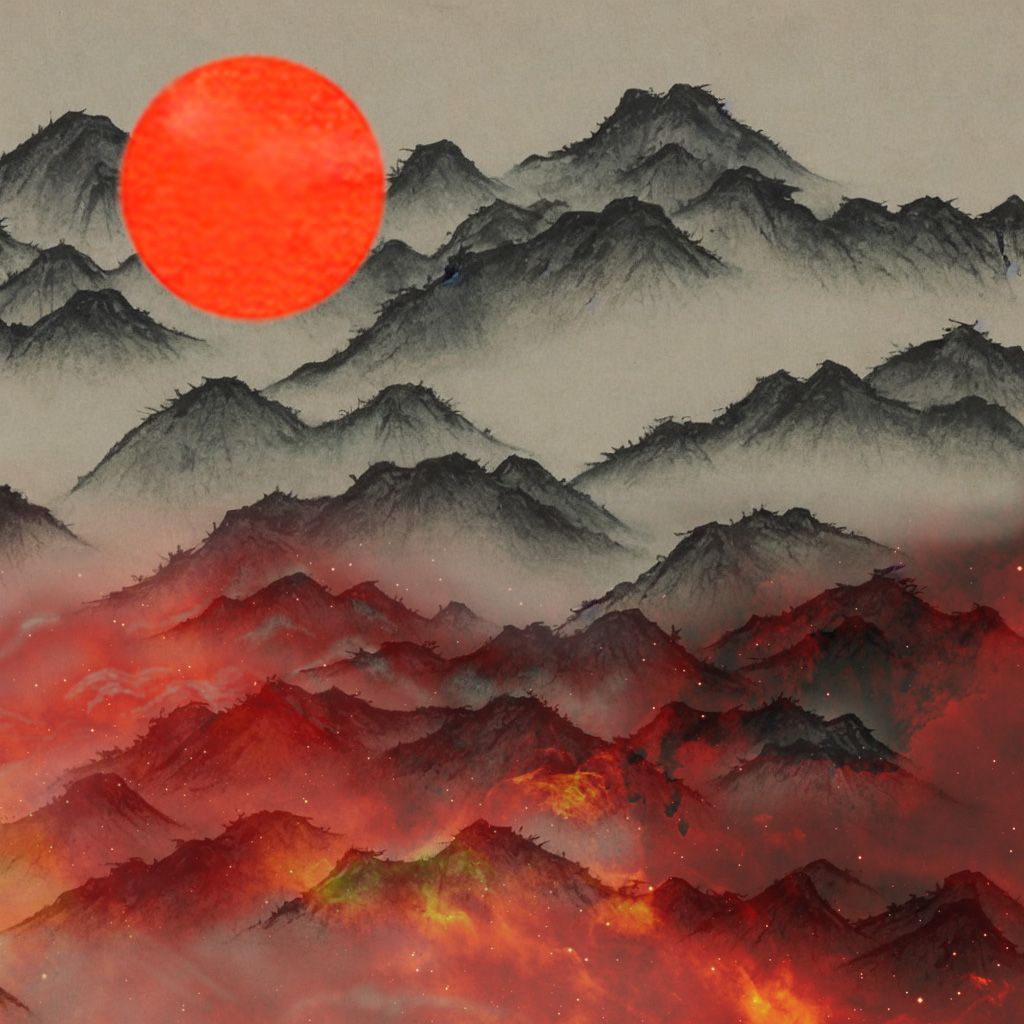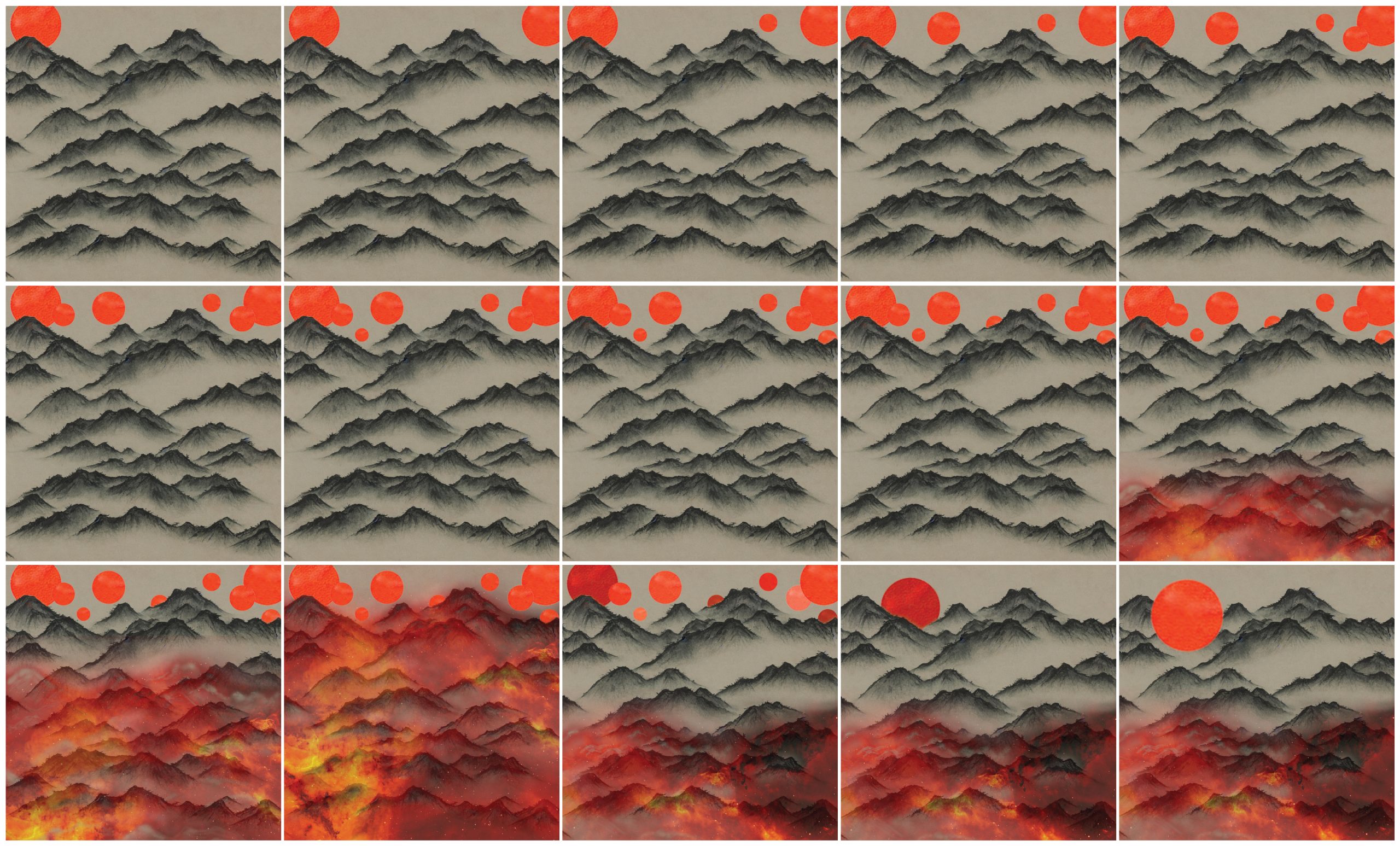 8"x8" (digital drawing) January 2023
In this artwork, I used the sun as a symbol to represent our desire for more and how it can lead to destruction. The repeated image of the sun represents our insatiable desire for more, which can ultimately lead to negative consequences.
The earth is surrounded by flames, symbolizing the destructive power of desire. The use of different shades of orange and red represents the intensity of the flames and the heat that is generated. The ink-drawn mountain background creates a sense of depth and highlights the sun and flames even more, with the sun being the focal point and the flames burning.
Through this artwork, I hope to remind viewers that while it is natural to want more, we must also be mindful of our impact on the environment and the world around us. We must strive to find a balance between our desires and our responsibilities.